Widgets
We offer a range of interactive data widgets that clearly visualize the relevant information for you.
Points of Interest
The service provides information about "Points of Interest" in the area. The range and the preferred mode of transport can be selected by the user. Supermarkets, services, bus stops, parks, etc. are displayed in suitable categories with the option of analyzing them in detail.
Contact us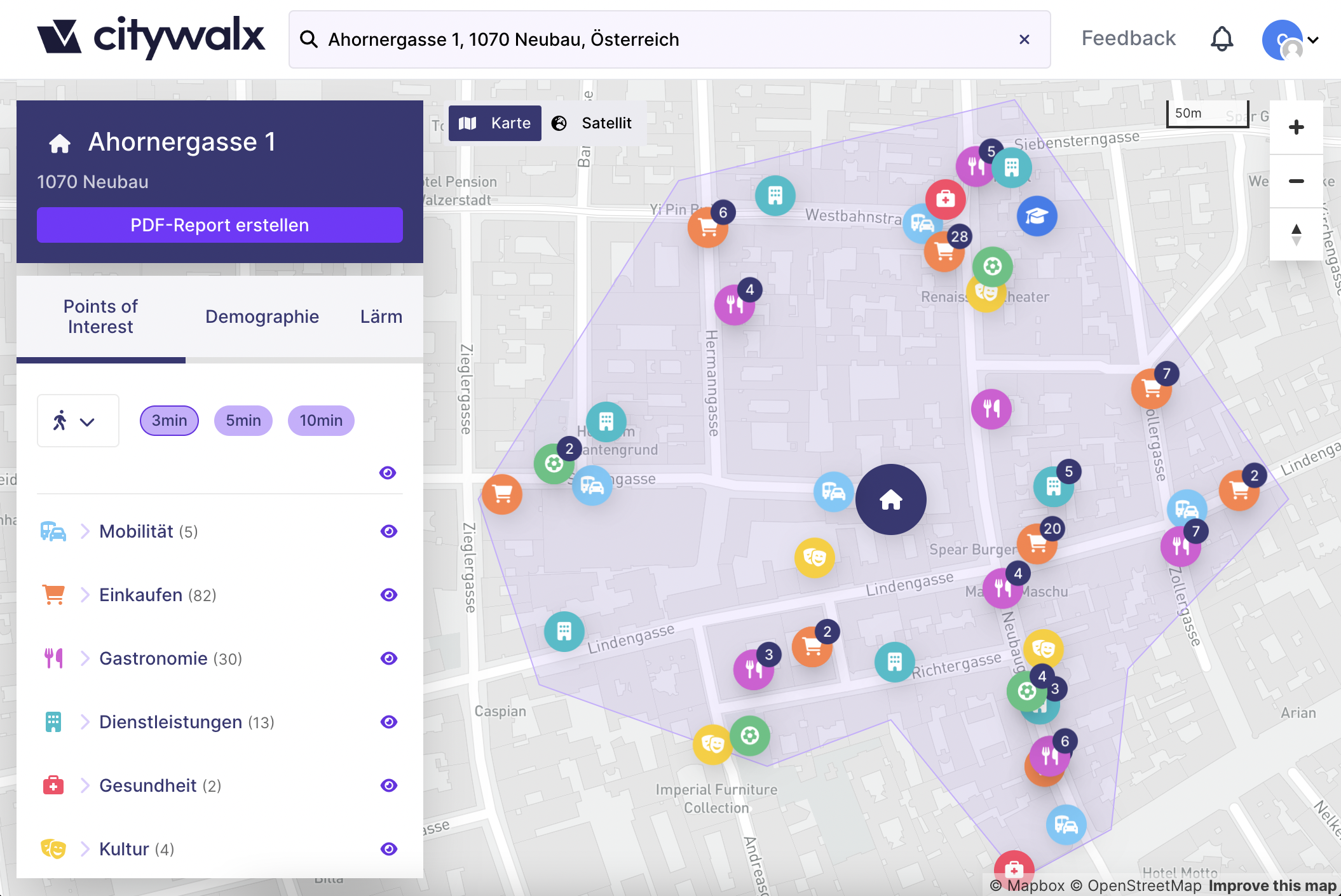 Demography
Data on the number of inhabitants, population density, average age, income and education level are available for a wide range of reference areas. In the interface, it is possible to compare and evaluate different areas with each other.
Contact us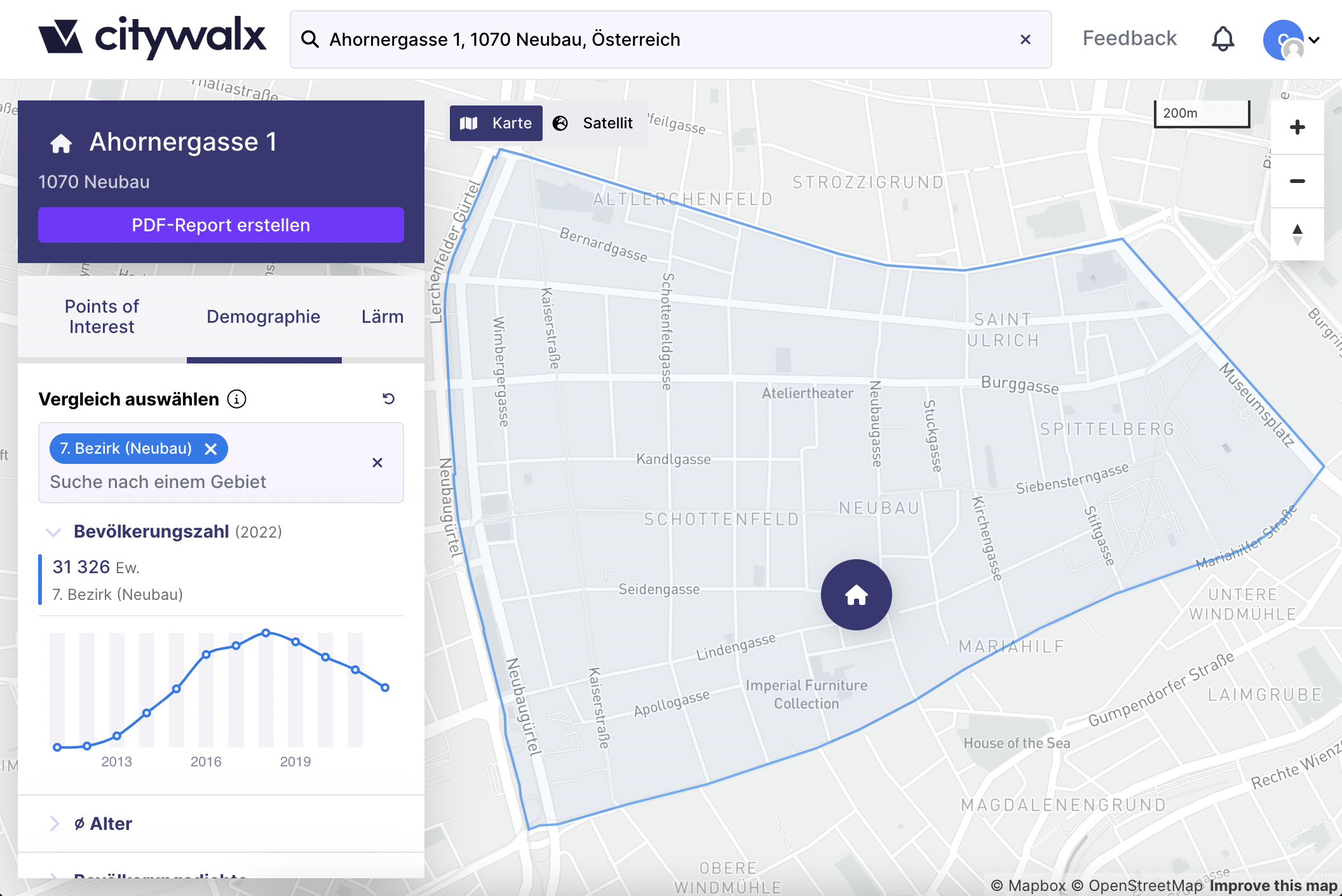 Noise
You can query the noise pollution at the location. It is possible to choose between different noise sources or to view the noise during the day or night.
Contact us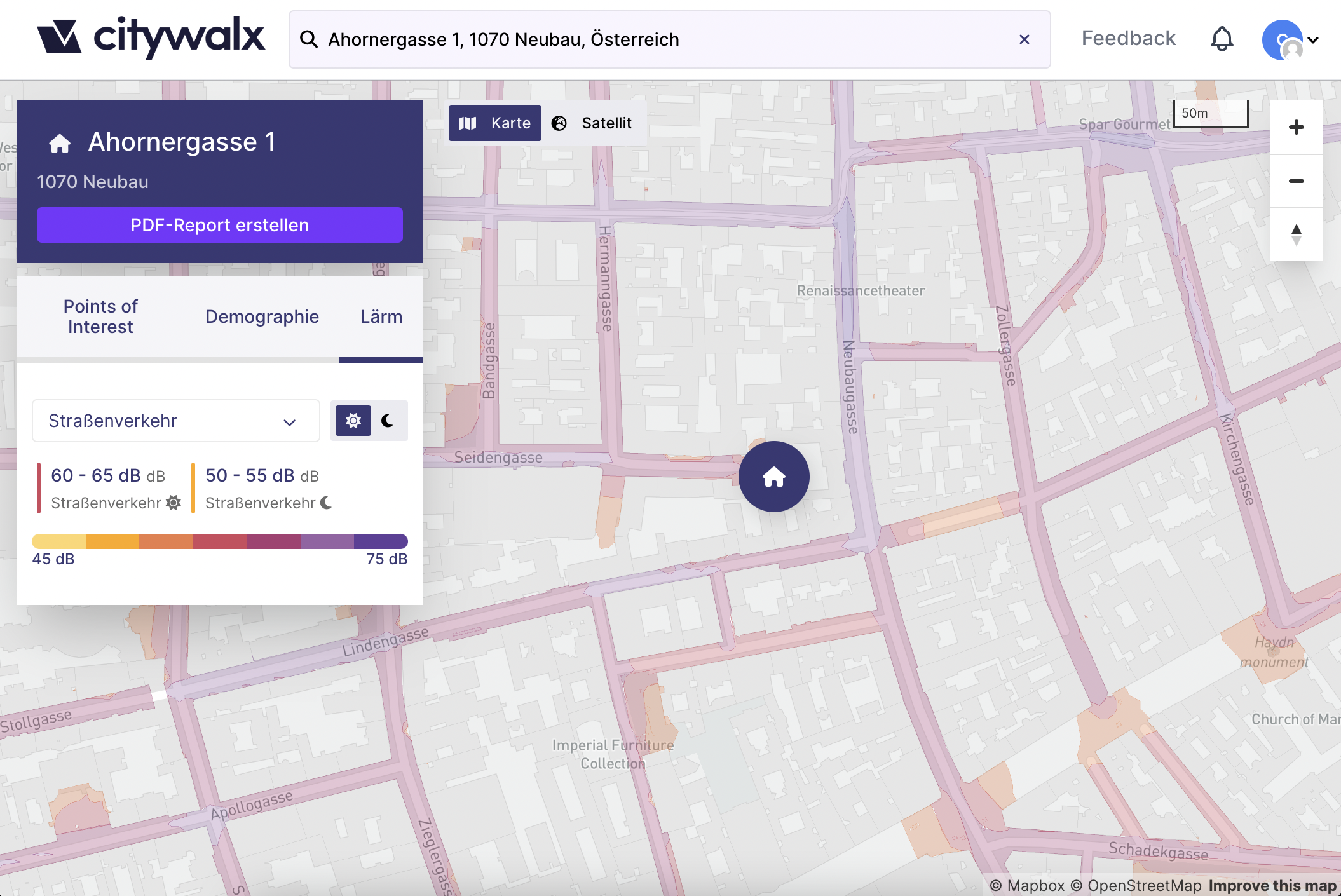 PDF report and link sharing
The service offers a PDF export. Here you can output a PDF document with just one click. The contents of the document can be taken from a preset or configured manually in the export settings. You can brand the document with your own logo. There is also the option to share the interface as a public link.
Contact us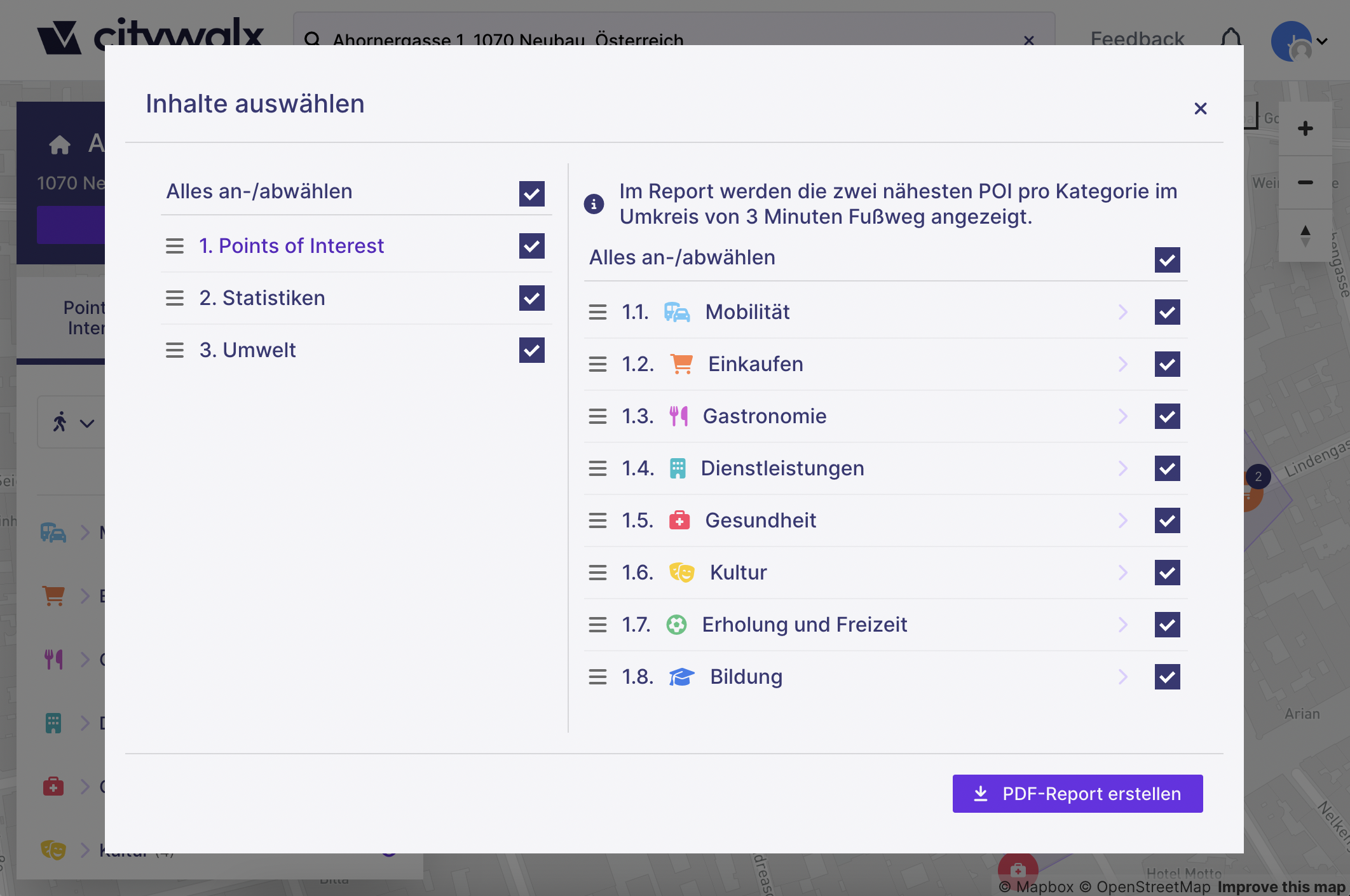 Widget pipeline
With the help of feedback from our partners, we are constantly developing new solutions.
Points of Interest

Mobility
Shopping
Gastronomy
Healthcare
Education and Culture
Recreation and Leisure

Noise

Noise level
Noise sources
Noise by day / night

Statistics

Demography
Socio-economy
Politics

Prices (in dev.)

Purchase prices
Rental prices
Energy prices

Building details (in dev.)

Building metrics
Building dimensions
Typology
Renovation status

Mobility (in dev.)

Public transport
Walk and cycle paths
Micromobility
Route determination

Environment (in dev.)

Solar potential
Air pollution
Surface sealing
Green spaces
Protection zones

Climate (in dev.)

Rain and snowfall
Sunshine hours
Air temperature
Air humidity
Altitude

Zoning (in dev.)

Display of the zoning plan
You have the following options to use our service:
Browser tool

Get access to our easy-to-use web application and customize your content. With the export function you can organize your results clearly in a PDF.

Plug in

Integrate individual components of our interface into your own website. You are free to choose what content you want to show and what design the user interface should have.

Api integration

Link our datasets to your own system. Configure your individual API access for needs-based integration into your product.
To the prices